Apple recently unveiled the iPhone 15 and iPhone 15 Pro, along with the Apple Watch Series 9 and Apple Watch Ultra 2. In this article you know iPhone 15, iPhone 15 Pro and Apple Watches : Features and Pricing in India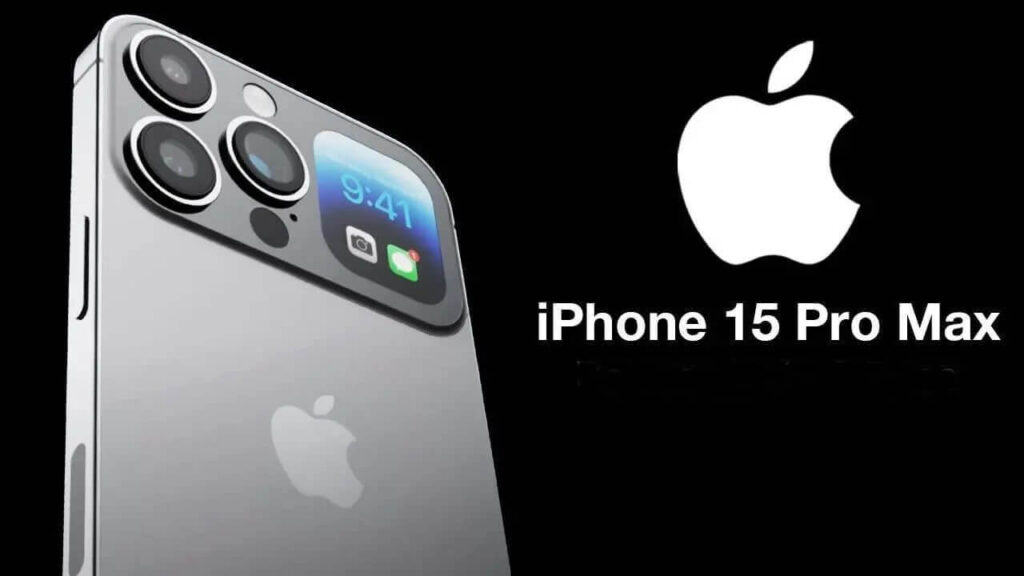 iPhone 15, iPhone 15 Pro and Apple Watches : Features and Pricing in India
The main features of the iPhone 15 and iPhone 15 Pro
The iPhone 15 and iPhone 15 Pro come with a new Dynamic Island notch design, OLED screens for vibrant visuals, and upgraded 48-megapixel primary cameras. The Pro models offer 5x optical zoom and spatial video recording. They are powered by the A16 SoC for top-notch performance, and their battery life has been improved.
They retain the display sizes of their predecessors, with the iPhone 15 featuring a 6.1-inch screen and the iPhone 15 Pro boasting a larger 6.7-inch display. The new Dynamic Island notch design adds a modern touch to their sleek designs.
The iPhone 15 series retains a
sleek design with a premium titanium frame
on the Pro models. The new Dynamic Island notch adds a modern touch, and
OLED screens
ensure an immersive viewing experience.
Patent: Tunable and Foveated Lens Systems
Apple's patent application, "Tunable and Foveated Lens Systems," introduces a revolutionary concept. It describes adjustable lenses that can offer clear vision without the need for separate prescription glasses. This innovation has the potential to democratize AR glasses, making them accessible to a broader audience, including those with prescription lenses.
Camera systems upgraded in these new iPhones
Both models feature an upgraded camera system. With a new 48-megapixel primary camera sensor, users can expect stunning photos with exceptional detail and clarity. The Pro models go even further with an improved telephoto lens, offering 5x optical zoom. Spatial video recording enhances their videography capabilities.
Powers the iPhone 15 and iPhone 15 Pro in terms of performance
These iPhones are powered by the advanced A16 System-on-Chip (SoC), ensuring unmatched performance and efficiency. This technology enables smooth multitasking and seamless app performance. The addition of a USB-C port for charging aligns them with many Android phones, providing users with convenience and versatility.
How have battery life improvements been implemented?
The battery life of the iPhone 15 series has seen substantial enhancements. These devices are equipped with high-capacity batteries that offer extended endurance, allowing users to stay connected for longer periods without worrying about running out of power. These improvements benefit users who rely on their smartphones throughout the day.
Pricing for the iPhone 15 and iPhone 15 Pro in India
In India, the iPhone 15 starts at Rs 79,900, making it an appealing choice for those seeking a premium smartphone with top-tier features. The iPhone 15 Pro Max model is priced at Rs 1,59,900, offering advanced specifications and a larger display. Despite slight price increases, these devices offer excellent value for money, given their remarkable enhancements and upgrades. Apple's commitment to quality and user experience shines through in these devices.
Alongside the iPhone 15 series, Apple also unveiled the Apple Watch Series 9 and the Apple Watch Ultra 2, packed with exciting features and improvements.
The notable enhancements in the Apple Watch Series 9
The Apple Watch Series 9 introduces significant upgrades, including a new S9 chip that  elevates both performance and battery life. Users can expect improved speed, responsiveness, and extended battery backup, making it an ideal companion for active lifestyles.
How does the Apple Watch Ultra 2 stand out from its predecessors?
The Apple Watch Ultra 2 takes wearable technology to new heights, offering an array of features that set it apart from its predecessors. With the brightest display yet for clear visibility in sunlight and extended battery life, it caters to fitness enthusiasts and tech-savvy individuals alike.
Overall impact of Apple's recent product releases on the tech industry
With the launch of the iPhone 15 series and the Apple Watch Series 9, Apple has once again demonstrated its ability to redefine innovation in the tech industry. The iPhones impress with their upgraded camera systems, powerful performance, and sleek design. Simultaneously, the Apple Watch Series 9 and Apple Watch Ultra 2 offer enhanced features and improved battery life, catering to a wide range of user preferences. Despite the modest price increase, these devices represent a sound investment for Apple enthusiasts. As the tech world anticipates iOS 17 and future releases, Apple's commitment to pushing boundaries and delivering outstanding user experiences remains unwavering.